Utsav resort by The Citi Residenci group
Comfortable and luxuriously elegant
The rooms are designed to offer a contemporary ambience with a touch of luxury to its valued visitors. This room's décor is simple, with a bright colour scheme on the walls.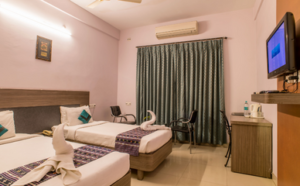 Pristine with all the modern amenities
The rooms are pristine, having a neat and clean feel. The space has modern amenities and energizing bright atmosphere.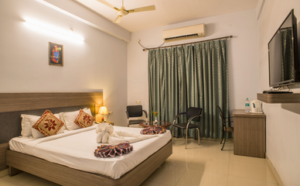 Dose of total solitude and tranquility
Slip into our state-of-the-art Suites, which offer all conveniences, for a dose of total solitude and tranquillity. These modern Suites are equipped with amenities such as couches and king-sized beds.